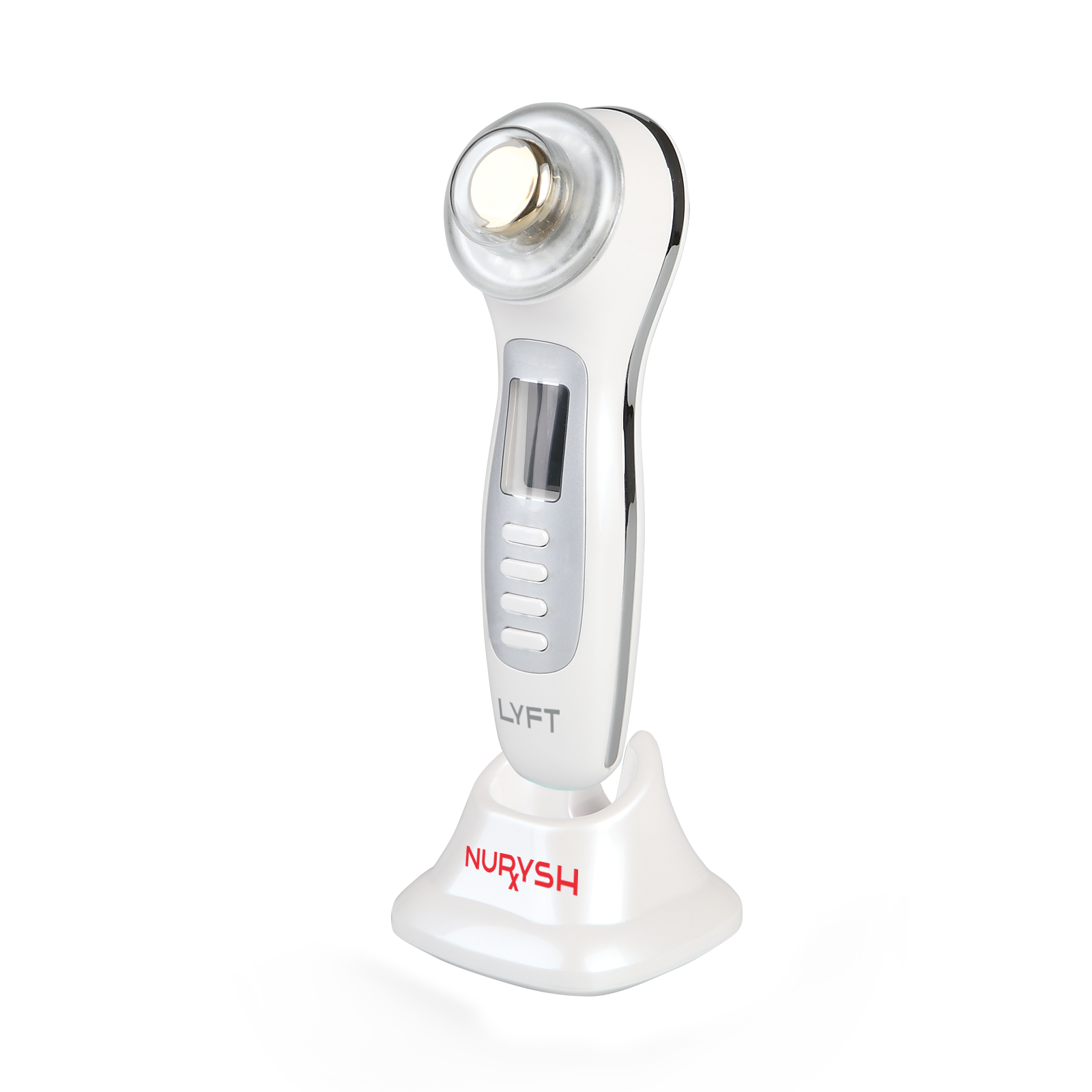 Let LYFT Capture The Precious Moments Longer
Have you ever sat and flipped through a photo album, your eyes lingering on your mom or grandma or aunt? Maybe relatives you've never met, only envisioned in your mind as the images you've seen preserved in pictures from decades past.
In society today, beauty matters. We have smartphones and high-quality cameras and we've come such a long way from polaroids and disposable devices. The documentation of our lives is more involved than ever before, and the beauty industry is changing.
What if you had a way to control the way your skin would appear in the photos your children and grandchildren see and remember you by?
Every Walk Of Life Matters
Every woman has those moments of her life where she is glowing from the inside out. The bridal photos, your pregnancy shoot, being a doting Grandmother on Thanksgiving, and every other special occasion that marks itself on your heart.
Our memories stay vivid in our minds, but pictures are just as important. With Lyft and the anti-aging toning practice, you can smooth out your skin and ward off new wrinkles before they appearing, restoring a youthful appearance that lasts from photograph to photograph!
Picture albums are something that are passed down for generations, and you're beautiful inside-out. As years progress, it can be hard to remember that deep inside, as your body changes. The most precious moments in our lives can change the way we think, act, and even look.
Your Time Is Precious!
We all want to look good but when it starts to distract and take time away that should be spent with our family or loved ones, it becomes a chore. It's so easy to let ourselves slip away as we age, spending less time in front of mirrors and using make-up. Time moves by fast… and you wake up one morning, unable to recognize the woman staring back at you.
There is a way to help reverse the clock in a fast way, leaving you all that time with your family for the special moments you can't miss out on. Return to the youthful look you remember in just 5 minutes by using Lyft daily.
The usage of red, blue, and green light therapy on your skin does many things to reshape your image, including:
Encouraging improved blood flow

Brightening your complexion

Reduces swelling and bags

Eats away bacteria
Lyft Speaks For Itself
Women everywhere are spending no time at all and coming out looking runway ready. Lyft combines 7 different game-changing technologies together in a simple, lightweight handheld device that is easily used by anyone for a ultimate machine for total skincare.
By preserving your youth past anything you thought possible and doing the same for women all over the country, Lyft has been the influential factor in boosting confidence and encouraging an outgoing nature. You could even say Lyft is bringing families together in the most photogenic way!
Lyft Can Make You Appear Timeless
Lyft works from the inside out, just like your care for others. By using revolutionary light therapy and LED methods, Lyft tightens your skin and rejuvenates thoroughly, sending your skin through the ages in quick, at-home treatments.
You can get clinically tested results in the time it takes to wash your face and brush your teeth! Is it worth it to you to restore your true timeless beauty and share the moments you'll value the most in the best skin you can have?
Ditch The Concealer
Life doesn't wait for the make-up bag. It's the pictures where you are yourself that truly matter, stripped down from the shine and glimmer of foundation and highlight. Every good look starts with a strong finish, and that comes from your skin.
Layering your face with makeup to hide the age lines, dirt, and uneven skin tones isn't always easy, convenient, or good for your skin. That is why we have Lyft here, dedicated to make the transformation to picture perfect seamless and instant.
You matter. The Lyft teams knows that, and we want you to believe it.
Prepare For Those Special Moments
The next family dinner is right around the corner. Your kid's graduation, the next wedding, the next major milestone that your family and you will experience together. Stop worrying about the little things and leave Lyft to do the hard-work for you.
It's time to return to your family in refreshed skin, one that is entirely you.
Jun 12, 2018

Category:

News
Comments: 0